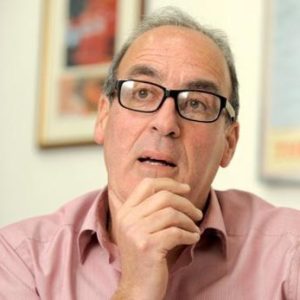 Tourism was put on standby during the COVID-19 pandemic, as airports were forced to close and airlines had to cancel most of their flights. As a result, a number of players in the tourism industry had to lay off workers to minimise costs, which has created massive staff shortages after a rapid rise in demand for travel, FATTA Council Member Noel Farrugia explains to WhosWho.mt.
"The biggest problem is staff shortages within airlines and their various sectors," Mr Farrugia said, adding that "not everyone was ready for the high influx of bookings, and several workers that left the tourism industry, did not return".
"Workers found they could work Monday to Friday in different industries, as well as spend their holidays better," he continued, as "people don't want the hassle of working in the tourism industry". According to Mr Farrugia, even his company is facing a shortage of staff, and "it is a problem".
Despite these challenges, the tourism industry in Malta is handling the situation relatively well when compared to those of other European countries, he added. "It has not affected Maltese tourists, at least those booking with us," he said.
While there could have been some delays particularly "when it comes to collecting luggage abroad," these delays have not "seriously affected" operations. "We are lucky in Malta that the effects being seen abroad are not taking place as significantly here," Mr Farrugia highlighted.
In a bid to avoid cancellations and reduce passenger inconvenience, Air Malta re-directed six flights that were heading to Amsterdam's Schiphol Airport to Rotterdam The Hague Airport throughout July. The decision came after Schiphol enforced all airlines to cancel flights and reduce seat capacity in Amsterdam in July.
"Air Malta did the right thing to protect its clients in the Amsterdam rerouting to Rotterdam case, particularly since the number of check-in stations could not keep up with the high demand," Mr Farrugia added.
"There have been inconveniences, but it's better than facing tremendous hours of delays and probably not managing to collect the luggage. It's a positive factor that airlines are putting their customers as the priority and matters like redirections were handled accordingly," he said.
Cancelling a flight also leads to significant disruptions when it comes to finding an alternative, especially since several people book early to benefit from lower fares than those that book later.
"The worst part of this has to do with low-cost carriers," Mr Farrugia said, before adding that "many times, the airlines would provide a refund or a chance to rebook, yet there is the issue with those that book early, as they might not find the right deals again."
"But again, the way business works has completely changed from pre-pandemic times, as there are a number of people booking their trips late to make sure it is available," he continued. "Today, there are days where you can find seats available at the last minute, and others where you cannot, every situation has to be taken into consideration," Mr Farrugia added.
Each instance depends on every individual booking, and since there is so much confusion, "you don't have a guarantee of what is going to happen".
"In my 40 years of travel experience, this has been a period of completely starting afresh," he remarked.
When asked whether outgoing tour operators has been forced to raise its prices due to the current climate of uncertainty, Mr Farrugia said: "No, the policy that I have adopted is one that we believe we have to invest in clients to travel again."
Instead of opting for higher prices, the travel agency has strived to "solve problems that come up through our own means, such as staff working longer hours".
"It is a headache, as there is extra work to do, but other than that, we are moving on as usual," he added.
While this is a way of continuing operations, Mr Farrugia remarked that players in the tourism industry "need more people to work with to be able to give the same service as pre-pandemic times".
This ongoing issue is coupled with the disruptions the ongoing war in Ukraine has caused on several fronts, especially when it comes to fuel prices.
"Air fares have shot up due to rising fuel prices, with trips to the United States and other longer journeys now costing €200 or so more than they did in the past," Mr Farrugia explained.
Additionally, the war has also "completely removed tourism interest in Eastern European countries, especially to ones like Poland, Lithuania, Estonia, which were all popular destinations previously."
Source: https://whoswho.mt/en/it-is-a-headache-staff-shortages-continue-to-pile-pressure-on-malta-s-tourism-industry